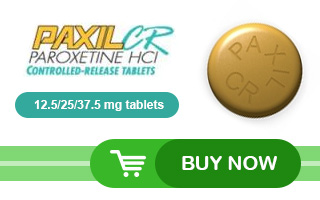 Paxil Cr is also known as Paroxetine Hydrocloride. It is a antidepressant known as SSRI (selective serotonin reuptake inhibitor) used for disorders like anxiety, Ocd (obsessive compulsive disorder ), depression, Ptsd (post traumatic stress disorder ) , and Pmdd (premenstrual dysphoric disorder) .
Mehanism of Action (MOA)
Paroxetine most likely inhibits the reuptake of serotonin at the neuronal level, intensify the serotonergic neurotransmission by lowering turnover of the neurotransmitter. Therefore it extends the activity at the synaptic receptor sites also raises 5-HT in cns. It is more potent than fluxotine and sertraline in raising the 5-HT in cns.
Uses
1) Depression
2) Anxiety disorders
3) Ocd
4) Ptsd
5) Panic disorder
6) Menopausal hot flashes
7) Pmdd
Paxil cr is mainly used to treat antidepressant conditions in children and adults. It is beneficial in reliving the hot menstrual flashes in women.
Dosage and administration
Paxil Cr must be administered as single dose with or without taking food in the morning. The initial dosage is 25mg/day. The minimum dosage is 25mg/day and maximum is 62.5mg/day mostly given in treatment of major depressive symptoms.
Paxil Cr should never be crushed or chewed as a whole it should always be swallowed as a whole.
Side-Effects of Paxil
Common side-effects are:
1) Nausea
2) Dry mouth
3) Insomnia
4) Headache
5) Impaired concentration
6) Dyspepsia
7) Dizziness
8) Tremor
9) Blurred vision
10) Stomatitis
11) Flatulence
12) Urinary frequency
13) Tooth disorder
14) Constipation
15) Rhinitis
Uncommon side-effects:
1) Leucopenia
2) Bradycardia
3) Face oedema
4) Hallucinations
5) Anaemia
6) Arthritis
7) Amnesia
8) Breast pain
9) Amnesia
10) Purpura
11) Glossitis
12) Increase salivation
13) Pneumonia
14) Vaginitis
15) Conjunctivitis
Precautions
If the patient is suffering from seizures the patient must tell the doctor before taking Paxil because as a pre test paxil may worsen the condition of a patient already suffering from seizure. There are report of adverse effects upon sudden discontinuation of the drug that includes agitation, lethargy, headache, tinnitus and mood swings. Therefore the drug should never be stopped without consulting your doctor.
Pregnancy and Breast-Feeding Mothers
It has been seen that the infants born to mothers who have taken Paxil for the first trimester of their pregnancy have a high risk of cardiovascular malformations like VSDs and ASDs. Also 1.8% of Septal Defects are seen which require surgery and regular care. Therefore Paxil should be avoided during pregnancy because of toxic effects to the fetus or should be continued if otherwise advised. If patient is nursing then she should inform her doctor about it.
Drug Interactions
Paxil can increase the anticoagulant properties of Abciximab.
The Acetaminophen should never be combined with paxil because of the adverse-effects.
Paxil may increase the hypoglycaemic properties of Acarbose therefore they should never be combined.